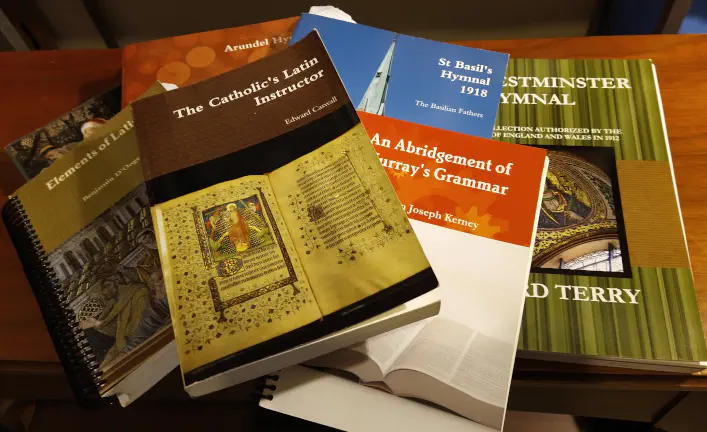 Sometimes I find a great book scanned and uploaded to the Internet Archive and I'm so interested in it that I tidy up the scans and prepare it for publication with a great Print On Demand company called Lulu.
Once they're there, then I can offer them for sale to you too.
Fr Caswall's Catholic's Latin Instructor has its own page over on my other website, Kids Chant.