Christus Rex 2022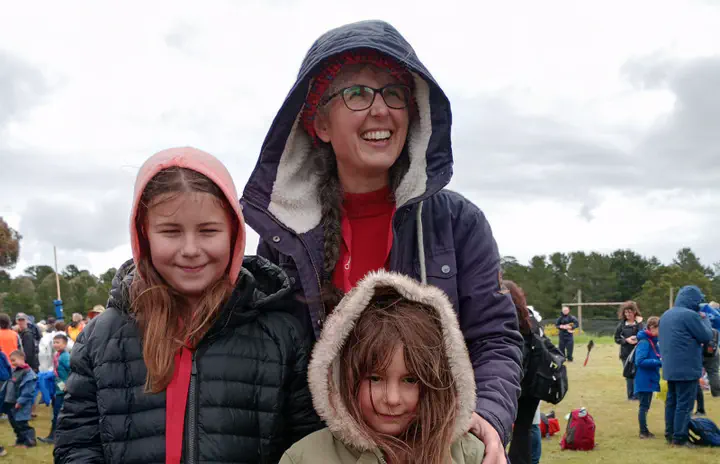 Anticipating a whole lot of sitting down and free time while supervising Learner drivers and driving to each stop, I cast on a pair of toe-up socks. Bendigo Woollen Mills Sock Yarn of course!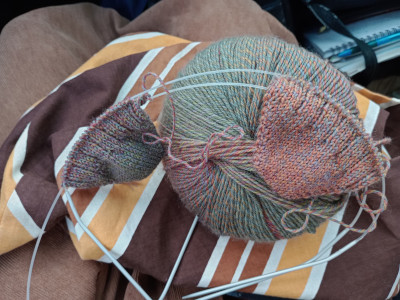 We broke up our journey this time with an overnight stay at Marian Hills Shrine, Kyeamba.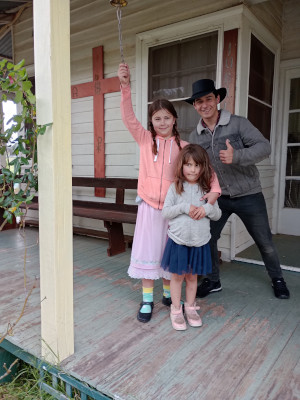 We stopped briefly in Beveridge, the childhood home of Ned Kelly.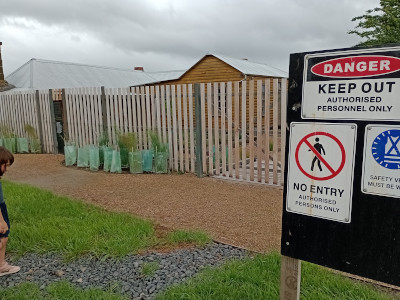 Friday Morning, very early, before anything was bright, we joined the choir for Mass at Ballarat.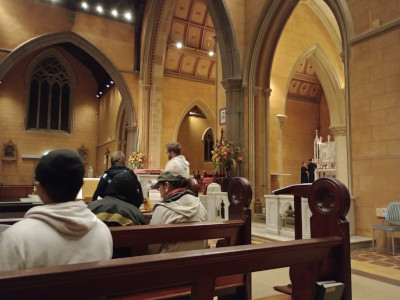 Pep talk before the blessing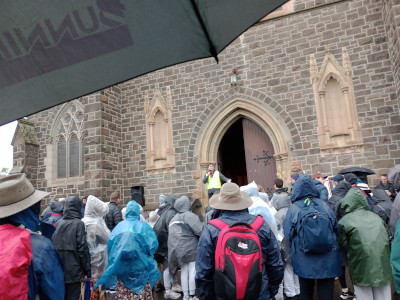 The First Leg
The pilgrims start the walk and I hit the op-shops to buy more parkas and waterproof shoes and beanies.
Creswick
Swipe for the pace car.
Smeaton
Pilgrims stopped overnight
I didn't take photos, but the Childrens Chapter taught the kids some rounds from Pueri Publications new book of canons. Plus I realised I hadn't said a rosary yet that day, so a bunch of us said a rosary in the hall.
Campbeltown
Open air Mass with Holy Water Font!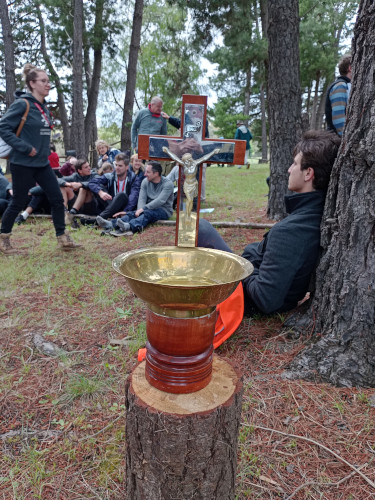 View from the choir loft/marquee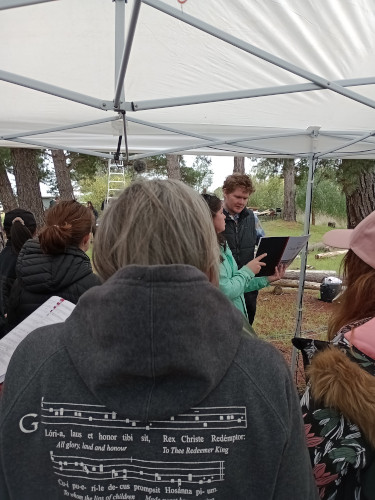 Sandon Cemetery
I'm in this photo - on the left in the stripey jumper. This is me after walking 11km - the only leg of the pilgrimage which I walked. I left the car behind at the morning tea stop and arranged to get a lift back, which all worked out well.
Newstead
Pilgrims stopped overnight
I didn't take any photos, but we played in the park across the road until it started raining again, then queued up for dinner, in the rain.
Kangaroo Flat
For comparison: 2012 - low water levels
From memory, the 2018 and 2019 water levels were even lower. The drought made driving more hazardous as many kangaroos came close to the roads. This year, however, I didn't see a single roo and there was water everywhere!
2022 - high water levels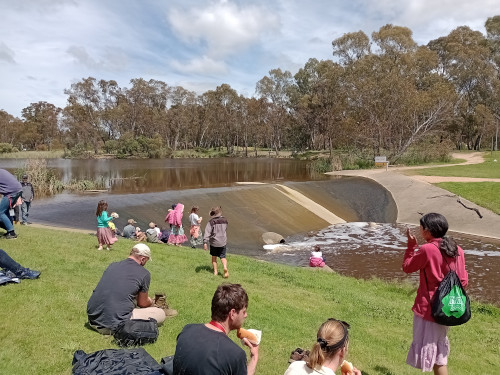 Bendigo
LAUDA (or Louder) JERUSALEM!