Epiphany Proclamation 2015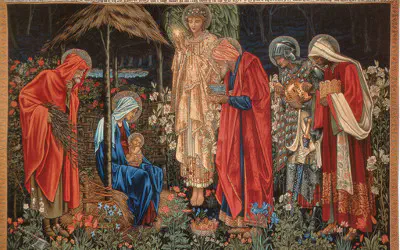 It's up and ready at Music > Epiphany Proclamation
This year I had some feedback from Indonesia and had a look around for more about the proclamation of moveable feasts.
The Vatican has all their liturgy booklets available through their Calendar of Celebrations. So you can see the words they use each Epiphany.
The template for how to work the tune is in a book called Laudes Festivae (1940): Christmas proclamation, from the Roman Martyrology, the sung Gospel for Mass on solemn feast days, the sung lessons of Triduum vigils (Tenebrae) available through Musica Sacra's Latin Chant collection.
I started typing these for the Maternal Heart of Mary starting Epiphany 2003. I was going from handwritten notes from our local choirmaster and our local liturgical expert. Each year after Midnight Mass I would be greeted with those dreaded words "Did you get my email?" and each year would try remember how I put it together 12 months ago and knock out a new version.
You can see the collection here
I can make modifications for you - or better still, download the gabc and modify it online with the Illuminare Score Editor.