Saint Michael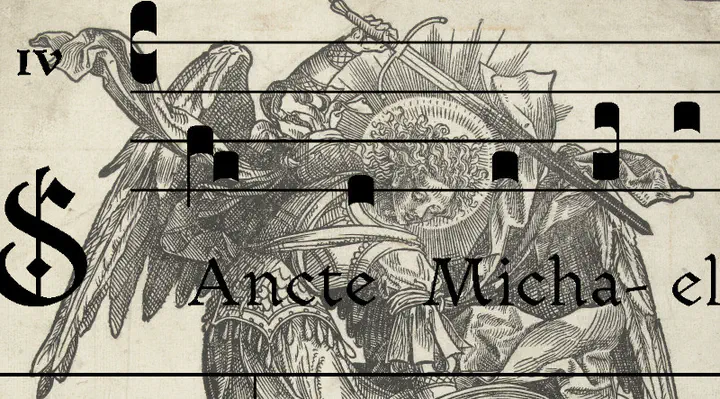 A while ago I had a go at making T-shirt designs, first using Printful, and then an Australian company called TeeShirt Junction.
A friend suggested making a St Michael shirt.
The woodbut is from the Rijk Museum, a dutch museum which has kindly put a tonne of stuff in the Public Domain, even encouraging people to use the images to decorate everything.
The devil there is a bit weird, as they all do tend to be, and I considered editing out the pectoral appendages, but then again, the devil is supposed to be pretty gross, so I've left them in. Many depictions of St Michael include a shaped torso, which I wasn't keen on putting in. I guess maybe I could have cut and paste together all the different elements that seemed right.
Here is a PDF of the chant
Here is the T-shirt