Nefarious reviews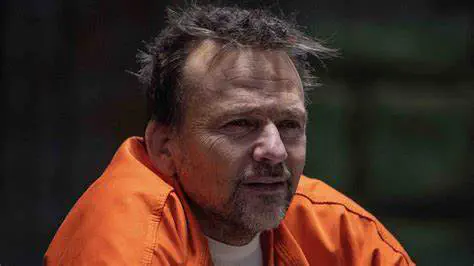 I'm co-ordinating a screening at the Edge Cinema, Katoomba
Wednesday 2 August, 6pm
If you can help spread the word, here's an A5 flyer I've put together, here again with 2 to an A4 page to print and if you want to edit it, here's the libreoffice odt and here is the official graphic which you can get printed as a photo at Big W for 15c a copy.
Two new movies came out on 14th April 2023. The one that made headlines was the Pope's Exorcist, which you'd think would be good, being based on Fr Gabriel Amorth, but it's rubbish. Sensationalist, twisted up garbage. Don't go see the Pope's Exorcist.
The other, less famous one is Nefarious, a new movie taking inspiration from C S Lewis' Screwtape Letters. Instead of something of a polite comedy, this is more a psychological thriller.
I've been watching/listening to quite a few reviews and they seem to be overwhelmingly positive.
The other thing is that the movie has copped some flack, so it looks like it's right over the target. The movie is rated MA, but all the reviews are reassuring that it is a clean movie. No swearing, no portrayal of sins against the 6th and 9th commandments. It's not a kids movie by any stretch, but the host from Divine Intimacy Radio took his wife along and she's alright with it.
I've applied for a Fan Force screening here in the Blue Mountains. I'll post here if they give me a slot. You can arrange one too!
We have a shot at bringing the film to the Edge Cinema at Katoomba for Wednesday 2nd August, 6pm.