Latin by the Natural Method by William Most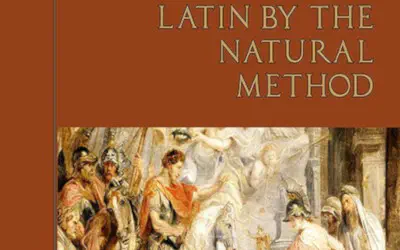 I found a new website: Learn Church Latin
It's by a Catholic homeschooling mum like me, who, unlike me, has done actual proper Latin courses at actual proper educational institutions! I am stoked!
She recently wrote about a Natural Latin Method written by a priest, Fr William Most. It sounds fantastic! So far my kids have been chuckling over the first two lessons. María habuit agnum parvum. María non fuit agnum parvum. Agnus dixt: baaa, baaa.
The downside is that it seems to require the guidance of a fairly knowledgable teacher to get the most out of the course. The Teachers Manual is aimed at Teachers. A really self-motivated student could get a lot out of it, but it's far from a set and forget high school text. But really, it takes a very motivated student to work through any text independently. Ah, homeschooling :)
Here are the key links:
Free PDFs of 1964 edition textbooks plus scripts for practise tapes - more audio practice sounds great. The PDF textbooks are somewhere between Letter and A4 page size. You could print out a few lessons at a time to minimize the intimidation factor.
Reprints from Mediatrix Press - they are also working on reproducing the Audio Practice Tapes.